I heard/saw these for the first time today: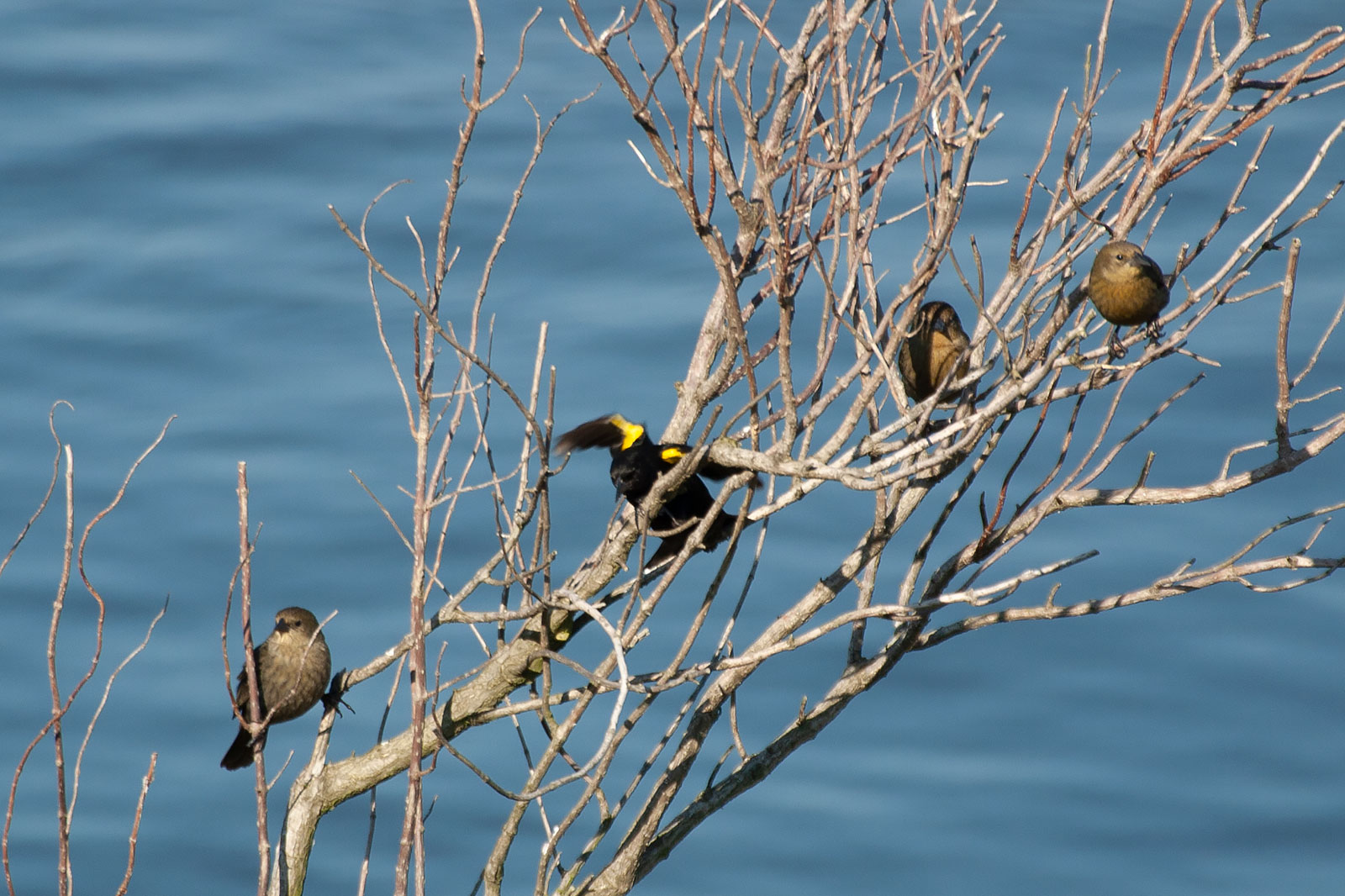 It's a yellow-winged blackbird (aka sargento). Pretty yellow wings!
I'm also hoping someone can help me identify the bird that you'll hear in this video. I think it/they have built a nest in a tree close to my house, but I can never actually see them!
EDIT:
I FINALLY saw the bird. I'm about 75% sure that it's a creamy-bellied thrush (sabiá-poca), but it might be a pale-breasted thrush (sabiá-do-barranco). I couldn't get a good picture because it was on a roof. But
here
's a picture.