Hello everyone -- so this blog entry is a lesson in how if you are nice and interesting and share common interests with me and read my blog, and if you decide to go out on a limb and send me an email offering friendship, and if you live somewhere close by like Sao Paulo, how I just might make a day trip out of going to meet you!
That's what happened between me and Bianca, a reader-turned-friend who found me through my blog. The times they are a'changin'!
After a few weeks of fun emails and texts, Bianca and I decided to meet up. She showed me a great day around Sao Paulo! You know, because I didn't love the city enough already.
First, we went to Ibirapuera Park. I've been there a couple of times before, but never for as long as the park deserves. So we just walked around exploring until we got hungry. Bianca got a taste of my gnat-like attention span when I kept interrupting her to look for and point out different birds.
We saw a brightly-colored cardinal, but I'm not sure which one of these it was (I was looking toward the sun and my picture didn't come out):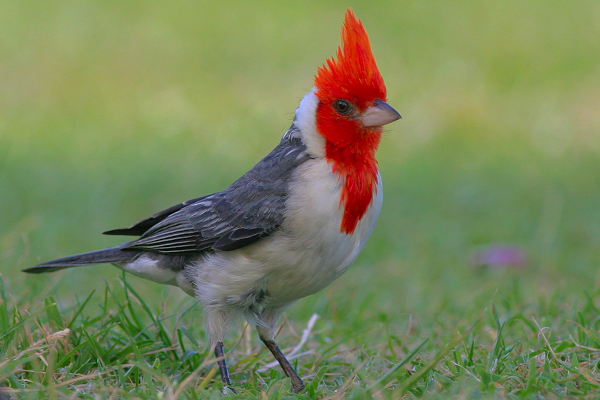 OR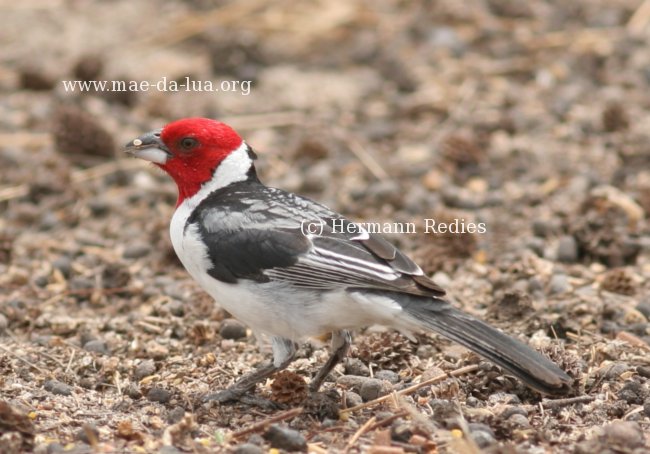 It seems like the only difference between them is the first little guy's mohawk. But statistics suggest it was the second one, which has many more
recorded sightings
in Sao Paulo.
See what I mean about the attention span? Back to Bianca!
After walking around the park, we went and had a deliiiiiicious sushi lunch (perhaps Bianca can tell us the name in the comments). It was one of those "fusion" sushi places (read: not very traditional), but those can be awesome in their own right (which it was). We spent a long time there because we're gluttons because we were having such a great conversation.
After lunch, we stopped by Bianca's apartment to drop off the car, and I got to meet Tony, her pet hedgehog!!
eeeeeeeeee!
The poor little guy was so disoriented after being woken up in the middle of the day, and he was scared to death of my new and foreign smell. So he rolled himself up into a little ball of fear!
After I got my cute animal fix for the day, we made our way back out into the city. We'd planned to go to the gay pride parade to show our support, but I'd gotten the day wrong. Whoops.
So instead, we walked around downtown to burn off the sushi calories while Bianca gave me her very helpful "historical tour." We were hoping to see the monks in action at the
São Bento Monastery
, but they apparently weren't singing for mass that day. I'll see them one day, I just know it!
We compensated by getting some
vinho quente
from a tiny Festa Junina party -- not sure if you could even call it a party -- it was just a church selling a couple of typical Festa Junina foods outside and leaving its doors open to beckon you in. But the wine was there, so that was the important part (joke's on you, street corner church!).
Then we went over to the Teatro Municipal, which is being renovated:
It's like before and after views combined into one shot!
Beautiful place. They apparently have a lot of free performances, so if you're in Sao Paulo, I encourage you to
check it out
(like, the part on the inside).
It started to get dark, and I had a bus to catch in a couple of hours, so Bianca and I decided to spend the last part of our day together at Bar Brahma, which is famous not necessarily for its beer or anything, but for its location:
This intersection was made famous by Brazilian singer Caetano Veloso in his song about Sao Paulo, called
Sampa
(lyrics are there, too). This song will hopefully inspire some nostalgia and romanticism in
blogger Alex
(not my Alex), which may, in turn, inspire him to choose Sao Paulo for his Brazilian destination. :)
Anyway, the bar was cool because of the company (that's you, Bianca!), and because of the stuff around it, and because they had
Brahma Black
on tap, but the fellow patrons were kind of annoying (like the guys in line in front of us who kept calling a pregnant waitress "fatty" to get her to bring them more beers
while
they waited in line). Speaking of the line to pay, it's long, but the employees wait a while to tell you that it's only for customers paying in cash. If you can pay with a card, you don't have to wait in line-- you can just go up to the snack bar and pay. (Take heed!) So I guess the fact that the people in line were the type of people who were getting drunk before dinner and who didn't have access to any kind of bank card would perhaps explain their behavior.
Anyway, Bianca is totally great, her fluency in English, her life experience, and her intellectual genius are impressive, and I'm so happy I went! Didn't know it was possible to love Sao Paulo even more than I already did! And I made a new friend to boot. Be prepared for more of our adventures!