In December, Alexandre and I are going to visit MANAUS!!
If you don't know, Manaus is the main city along the Amazon River. In the AMAZON RAINFOREST.
When I went to the Pantanal, I wrote
a blog post
about all the things I wanted to see. I think it was one of those Secret-type prophecies, because I saw everything except for the jaguar.
So on my trip to the Amazon, dear Universe, I'd like to see:
this
and this
and this, which I've dreamed about seeing since I first saw one in the zoo as a child:
it's an ocelot!
and this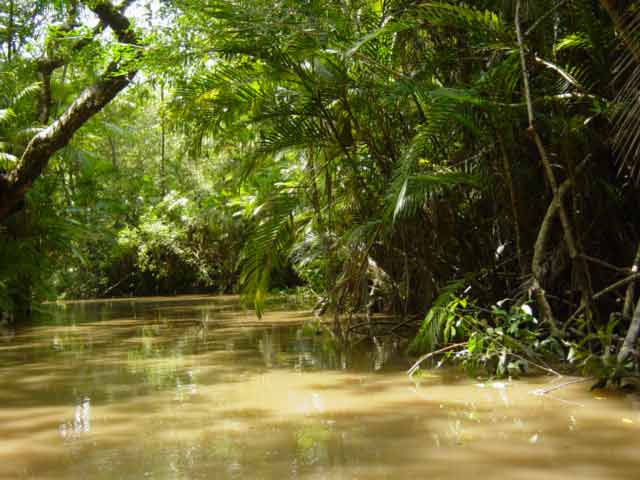 and one of these:
Harpy Eagle!
And one of these, because they actually exist in nature, and because their English name is "cock of the rock":
And one of these:
botos, or what I like to refer to as "pink dinosaur dolphins" (they turn pink as they age)
And the chance that we'll get to see one of these is very big:
And I really, really, really want to hear someone speak
Pirahã
, which is special among us linguists because it breaks rules of linguistic theory and with its possible lack of recursion (relative clauses/ the ability to make an endless sentence). However, the language only has about 300 native speakers today and they live pretty far from Manaus, so I don't know what my chances are of that happening. But really, I'll be happy hearing any native language of the Amazon being spoken.
And I'm gonna eat whatever food people put in front of me -- hopefully some cool
fruits
and fish!
Alexandre really wants to go fishing and also try some hallucinatory tea. Pfft.

I have almost a month to research stuff. I'm soooo excited!